For weekend 2, I asked

Kev Nemelka

to make up his dream lineup. Kev is a dear friend and we both have similar music tastes, so I was excited to see how similar/different our lineups would be. At BYU we used to throw IDPs and his mixes were always my fave. He also does monthly playlist for the blog

The House That Lars Built

and we often have multiple matching tracks.
Same rules applied:
1) only one hologram 2) you can have bands/groups that have broken up and 3) you can combine artists that have recently been collaborating together.
Coachella 2016 if it were up to Kev: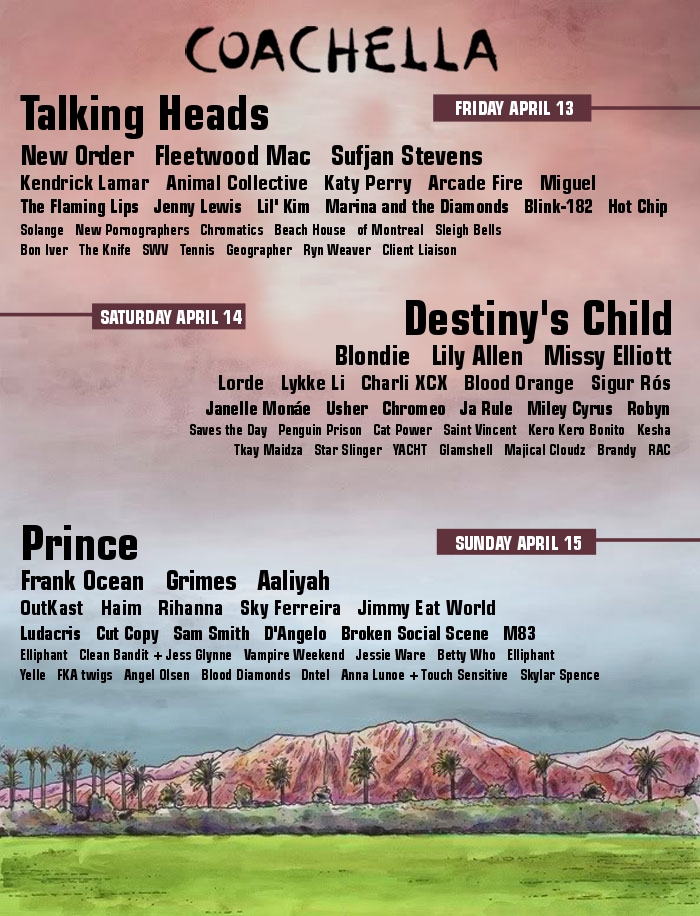 So sick. Thanks for helping, Kev. I only hope that next year's lineup will be half as good as either of our weekends.